Nothing is more soothing than the sound of running water. How would you like to have that sound right outside your door? From bubbling fountains to running brooks, we can create a soothing environment for your home. All of our water features use re-circulating pumps that can be adjusted to get just the right flow. Our larger waterfalls and ponds add biological filters, gravel, and skimmers to help create the perfect ecosystem. You can choose from:
Bubbling Mexican vase fountains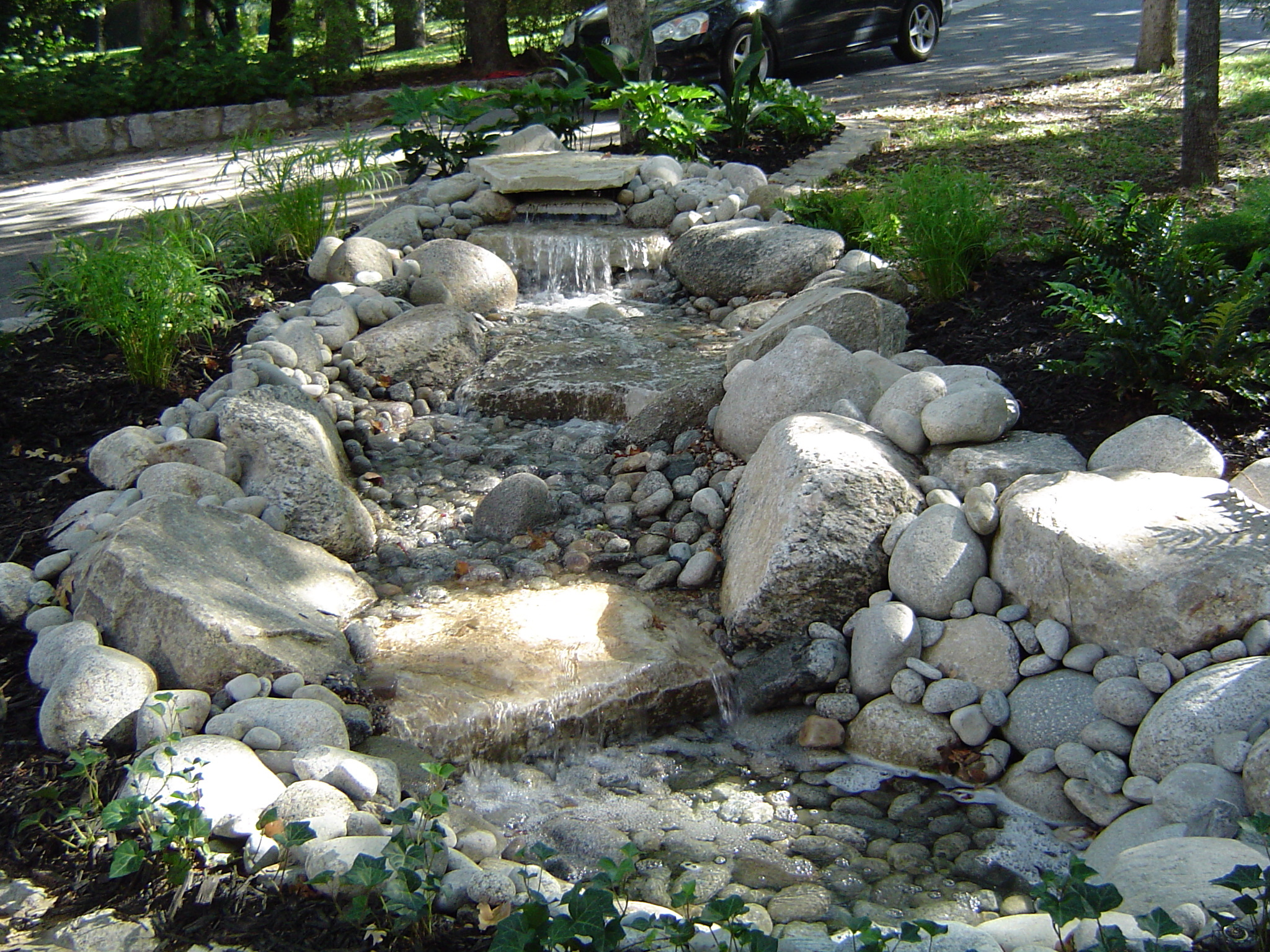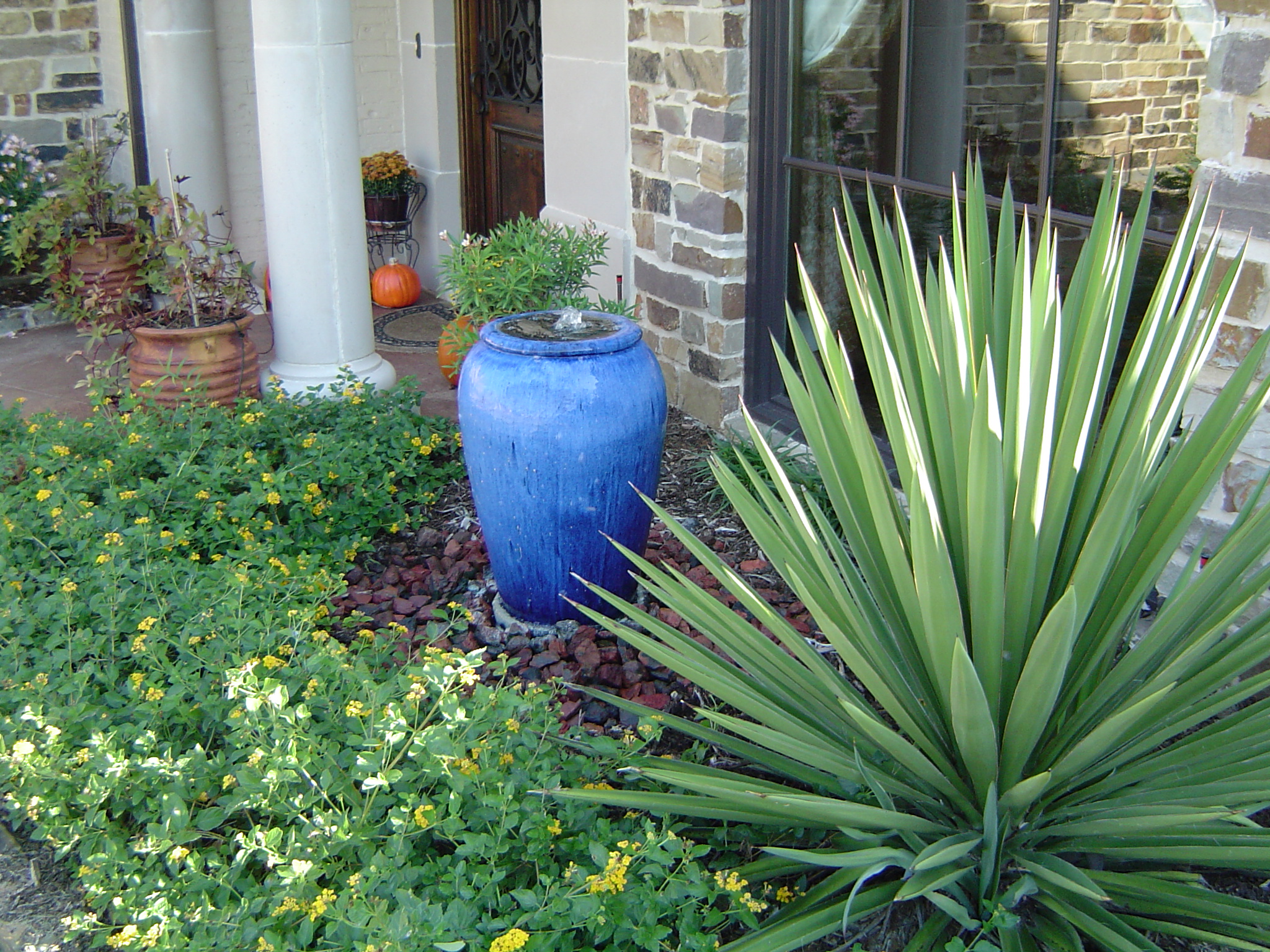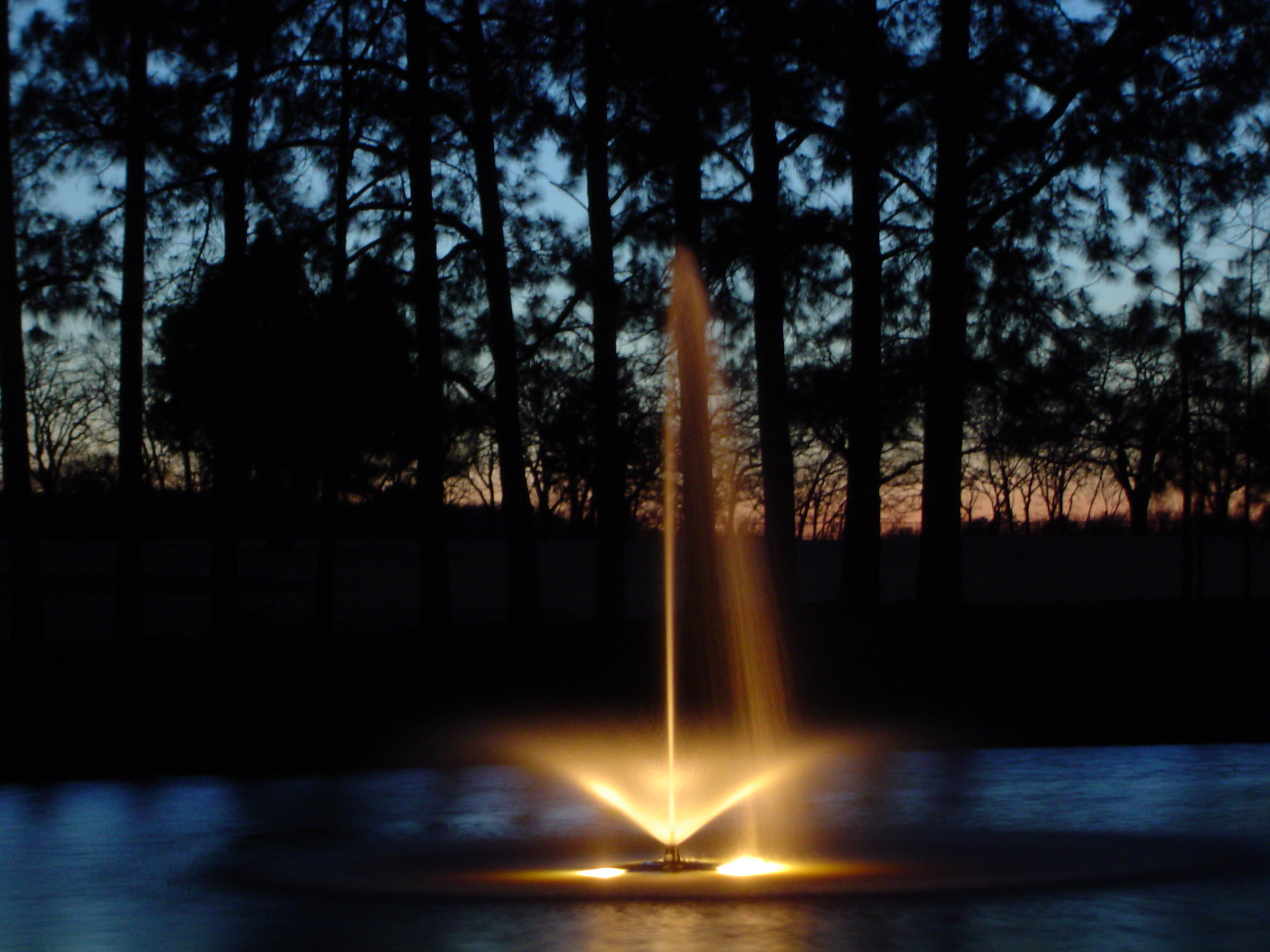 Water circulation is very important in lake management.  Oase floating fountains provide ponds with their needed circulation while adding beauty to your landscape.  Add to your nighttime enjoyment by adding a light kit to the fountain.  It is recommended to use a floating fountain with a 1 ½ horsepower motor for each surface acre of lake area.  Oase fountains come in three sizes:
Mini-stratavator- ½ HP to 1 HP motors with optional three light kit
Midi-stratavator- 1 ½ HP to 2 HP motors with optional three, six or nine light kit
Maxi-stratavator- 5HP to 15 HP motors with optional three, six or nine light kit
There are eight different nozzle patterns available for these fountains including:  arch, trumpet, trumpet jet and wide trumpet.