Our company is a Hunter Preferred contractor and we install Hunter irrigation products.  The timer, valves, sprinkler heads, and rain/freeze sensor are manufactured by Hunter and come with a two-year factory warranty.  Our company will extend the factory warranty to three years on both parts and labor.
Jeff Godbold has been a State Licensed Irrigator since 1996.  His license number is LI 5786.  Our irrigation systems are designed to meet or exceed the minimum state requirements regarding coverage, components, and water conservation.  All of our systems include:
System master valve
One-inch double-check valve with stainless steel handles
Flexible fittings along drives to prevent breakage
Separate turf and bed zones
Drip Irrigation
CAD drawn plan showing location of all components of the sprinkler system View PDF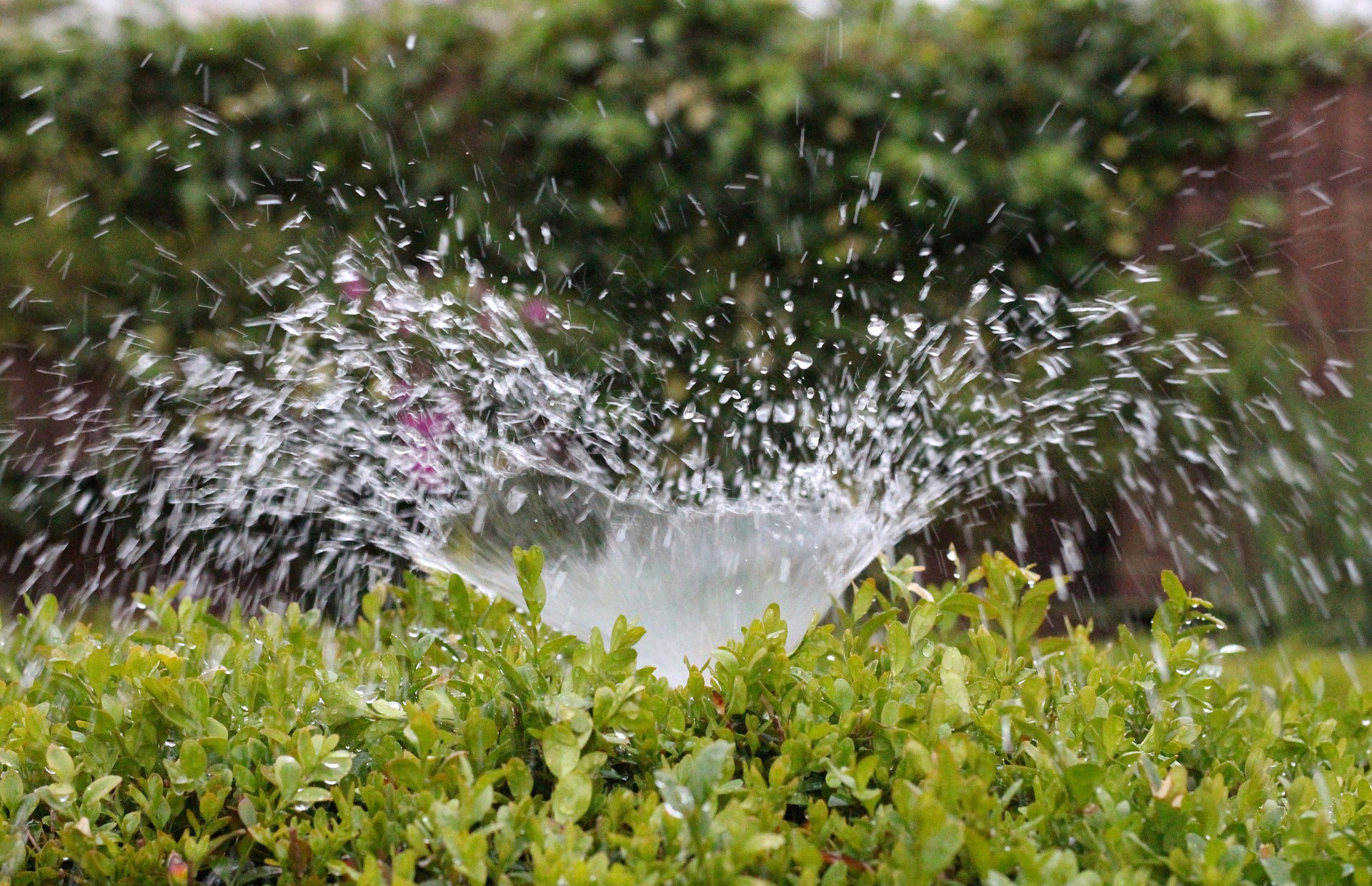 We have a full-time irrigation tech that is available Monday-Friday between the hours of 9:00 am and 5:00 pm.  Our irrigation repair rate is $95 per hour plus any parts needed.  We have an irrigation service truck that is stocked with the most common irrigation parts.  We can work on any brand of sprinkler system including Hunter, Rainbird, Toro, Irritrol, and Weathermatic.  We can also add new zones to an existing sprinkler system.
Common repairs include:
Find and replace bad zone valves/solenoids
Find and repair cut/broken wiring
Replace irrigation controller
Raise/replace pop-up heads
Add rain/freeze-sensor to system
Replace backflow device